Overseen by the staple Japanese symbol Mt. Fuji, Shizuoka is conveniently located at the midpoint between Tokyo and Kyoto.
Full of modern culture and history, natural resources and technology, Shizuoka is an ideal location for individuals looking for a stress-free educational and research environment, authentic Japanese experience, and an affordable, liveable, and friendly community with big city amenities.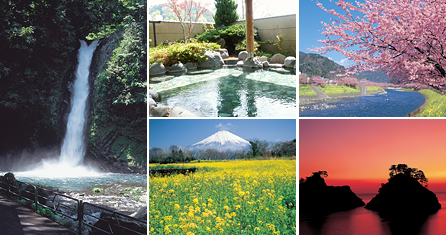 Natural Gift
Shizuoka, in the south, is graced with a coastline that extends from the Izu Peninsula to Suruga Bay and the Sea of Enshu along the Pacific Ocean.
It is also bordered in the north by the Southern Alps, with peaks that rise more than 3,000 meters above sea level.
The beauty of this geographic gift has attracted many residents in Japan's history including the first Tokugawa shogun, who called Shizuoka home over 400 years ago.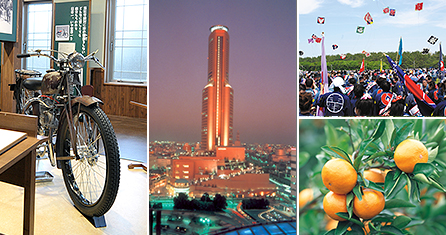 Japan's Industrial Center
Shizuoka is the home of a number of global corporations such as SUZUKI, YAMAHA, and HONDA.
The Hamamatsu city is internationally known as "the city of manufacturing" and "the city of music," producing the largest share of the world's top-tier quality musical instruments.
Other industries such as agriculture and tourism also make great contributions in increasing Shizuoka's global presence.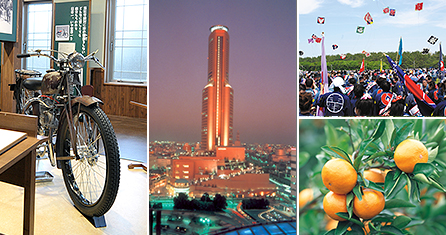 写真提供:静岡県観光協会、
浜松観光コンベンションビューロー
写真提供:静岡県観光協会、浜松観光コンベンションビューロー